Shapewear gives instant results and can look your best with the help of these under clothing. But a lot of shapewear goes up to the area just below breasts, from cheap ones to expensive ones always rolling down. It is not only uncomfortable, but it also doesn't look good under tighter clothing either.
For everyone saying to tuck it into the bra, but the dress you're wearing is quite a low cut too so you can't wear a bra with it.
Also, some women pull their shapewear up and snap their bra over to help with the hold. Others even use security pins to attach their bra with their shapewear for keeping it up. But you maybe get trouble when you go to the bathroom.
Here to tell you that all shapewear is not the same and there are ways that you can stop your shapewear from rolling down.
Choose Right Size
One tip for how to prevent your shapewear from rolling down is to buy the correct size directly. It sounds simple because many women don't follow size charts correctly when they buy the slimming garment and buy the wrong sized shapewear.
If shapewear is too tight, it will roll down. If it is too loose, it will also roll down.
Don't just select the size what you think to buy because shapewear companies will have different size charts that may put you in the wrong sizes. So check out the size chart carefully if ordering online.
Hook Into Bra
Another option is to choose shapewear style that hooks into place so that you can prevent any rolling. The hook connects to your brain a different area so that it only stays in place but doesn't damage your bra as some other hooking shapewear does. Most of them have a useful attachment that easily slips on the bra.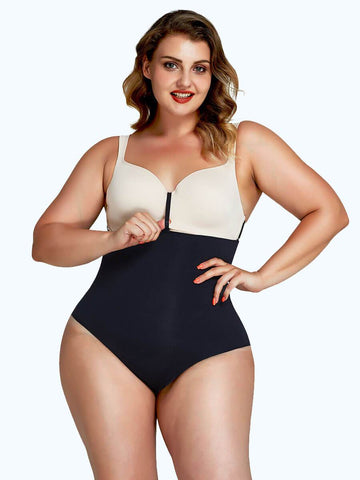 Loverbeauty Tummy Control Butt Lifter Brief Panty
Anti-Slip Silicone Strip
Lots of tummy control panties have an anti-slip silicone strip lining inside the waistband. It makes you forget waist area rolling down. Grip strips, slip strips, stay in place waist keeps panty shaper from rolling down. It is usually a line of silicone that helps the shapewear "stick" to your skin on the abdomen.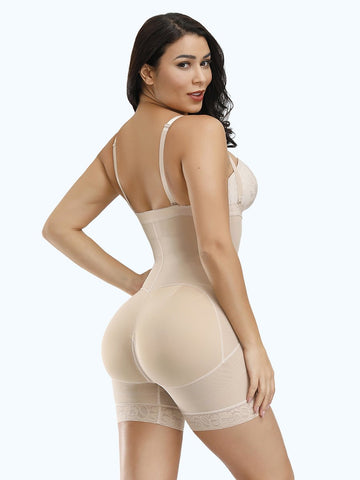 Loverbeauty Detachable Straps Full Body Shaper Zipper Abdominal Control
Body Shaper With Straps
Another simple way which you can wear shapewear bodysuit with straps. It means your outfit doesn't bare your shoulders. The style of body slimmer offers the support over the shoulders as well the bottom area you don't worry about them rolling up.
It's an excellent choice if you don't want to deal with the problem of your undergarments rolling up or down under your clothes.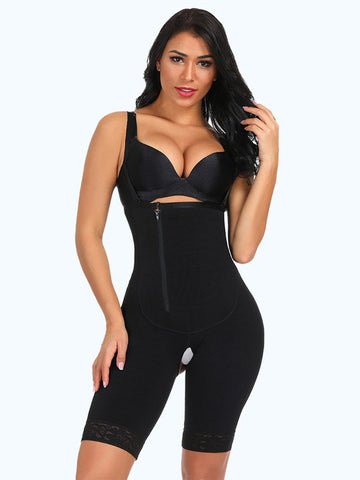 Loverbeauty Plus Size Flexible Crotchless Bodysuit Shapewear
Choose Quality and Affordable Shapewear
You have a lot better chance of a $35 shapewear underwear fitting correctly and not rolling down over a pair of $5 panty shapers.
Although you don't need to spend a fortune on your shapewear, buying quality garments is a lot smarter than merely just going with the cheap stuff. The cheap stuff doesn't last and it usually doesn't fit properly, which is mean probably rolling down.
 Shopping with high quality and reliable supplier is part of the process here.