If you are new to shapewear, you are probably not quite sure how to use various items and would like to hear a piece of advice on how they work and how to select the one that is not only right for you, but also meets all your requirements.
If you are ready to have a look at shapewear tank tops and workout waist trainers that really work, you are in the right place! Just keep reading.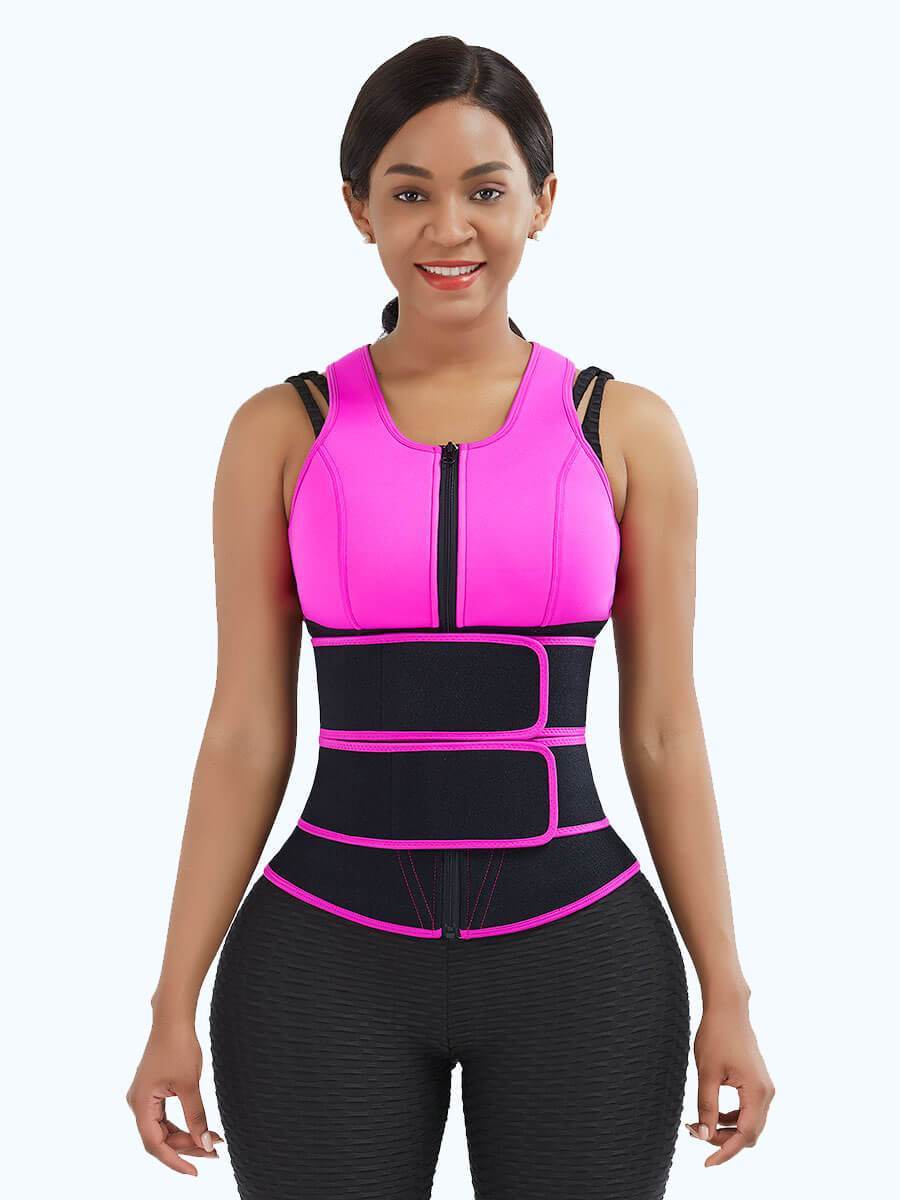 Working out in style has probably never been so easy! You can now feel and look good while wearing a super stylish pink Tank Top with Adjustable Belts (pictured above). What's great about it is the fact that it looks very professional and fashionable at the same time. You can easily remove the belts and unzip it. Wear it with black shorts or leggings.
Benefits of this particular shapewear top include special neoprene lining which will make you sweat and shed unwanted kilograms in no time. It features soft removable cups inside (especially designed for high-intensity activities) and is suitable for long time wear.
Once you finish your session at the gym, you can still wear a workout waist trainer or opt for a Tummy Control Waist Cincher (pictured below). It will be invisible underneath your clothes!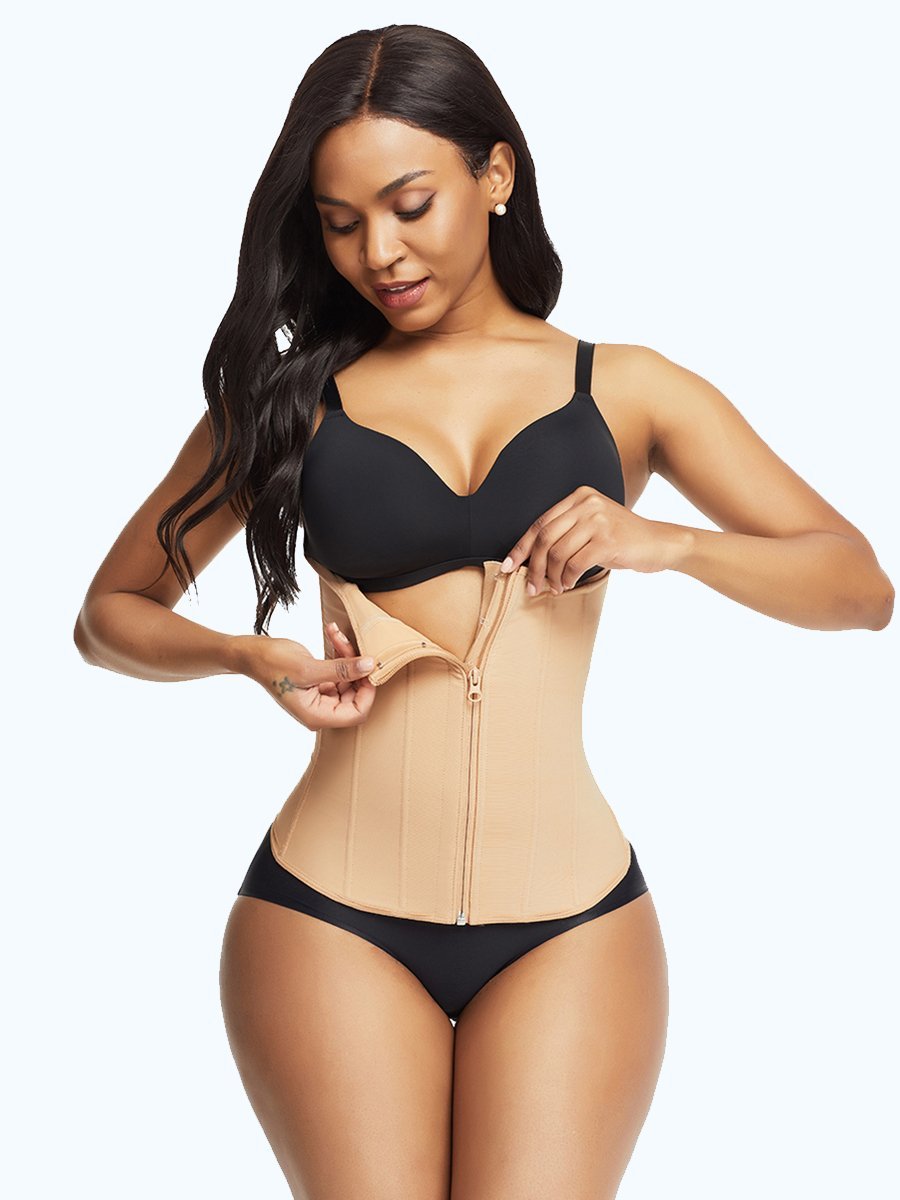 Hourglass figures and nipped-in waists are still very desirable for most of us. A waist cincher is your best shapewear option if you want to add extra definition to your waist and make it look smaller. This particular piece of shapewear looks pretty much like a wide belt which is worn around the waist to make your tummy look more toned and create a more defined hourglass shape. It is worth noticing that waist cinchers are available in a variety of styles that include hook-and-eye closures, pull-on styles, and front fastening. They also range from simple everyday pieces to sexy, sophisticated lace designs.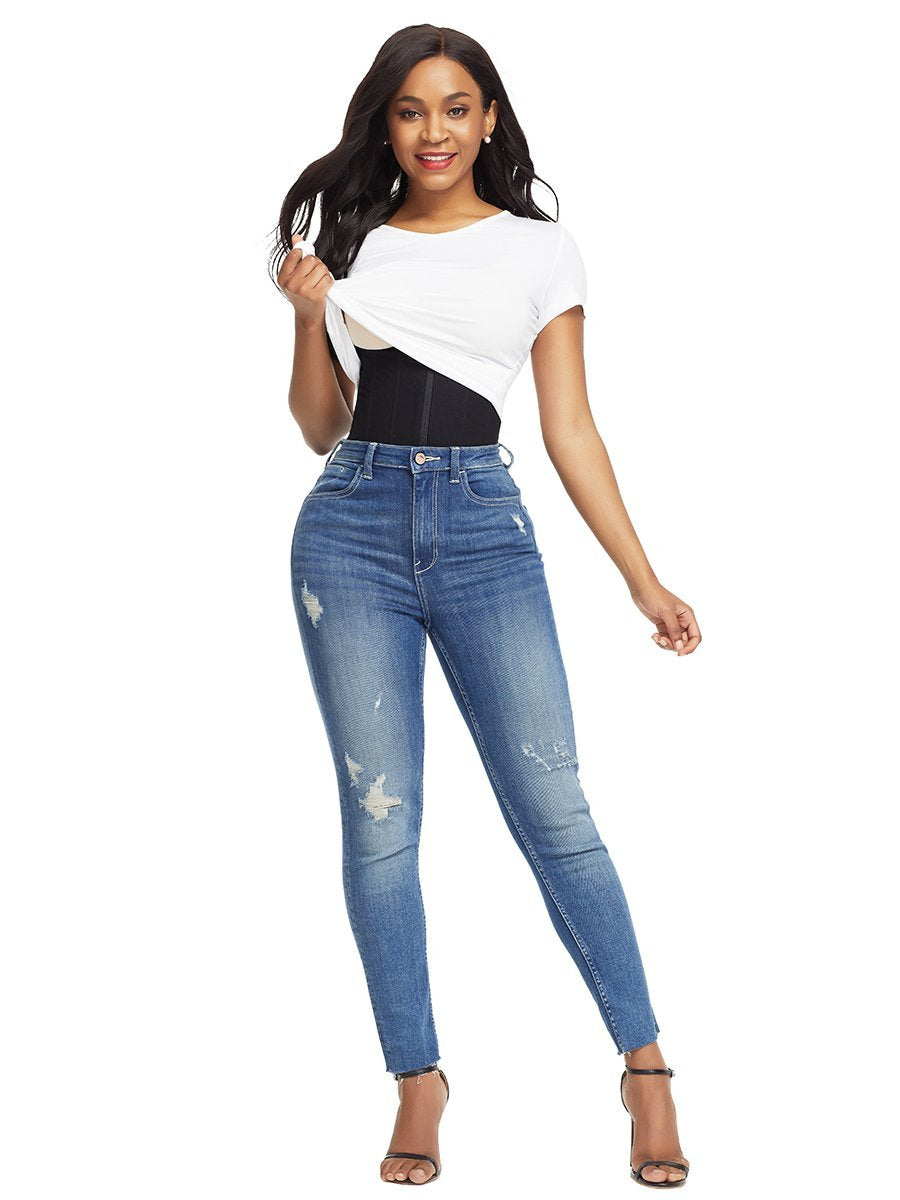 After reading our short shapewear guide, you should now be more prepared to go shopping and choose the right style suitable to your needs. Remember to always pay a lot of attention to the size chart and select the size that is not too small and not too big. This way you will have a guarantee that your shapewear works best and you will also avoid any unwanted problems such as your lingerie rolling down when you least expect it.