If you're an avid fan of wearing a plus size waist trainer for women, you should know that there many ways to wear them to maximize their potentials effectively. You may read the tips or say tricks to help you look sexier and sleeker in your cocktail, work, or casual dresses. These tips will help you get and achieve your long dream hourglass body shape in the process!
Wear Them While Doing Your Exercises
One of the easiest, best, and most effortless ways to lose unwanted belly fats and body water weight is through perspiration by doing your daily exercises. Some people are doing exercises not just to lose some weight but to make themselves fit and healthy.
Then what is the connection of a waist trimmer in doing an exercise? Don't you know that you'll start losing your body water weight by just wearing a waist trainer? It is due to the thermogenic effect it has that keeps your muscle warm! So imagine how much sweat you'll lose if you combine your waist trainer with your daily gym or in-door exercises!
 Loverbeauty Latex Waist Trainer Vest with Three Belts
Use Them to Hide Your Unwanted Muffin Tops
Some people use shapewear to hide the unwanted fats they have! Why not? The sole purpose of a waist and thigh trimmer is to keep your unwanted muffin tops at bay to create an hourglass body figure! You'll be losing some inches on your waistline while wearing shapewear because of the compression and the tightness it brings on your stomach and back.
Loverbeauty New Thigh Eraser/ Butt Lifter
Take Advantage of Feeling Full on Your Stomach
 When you wear a waist trainer, you'll always feel that your stomach is full! Why is that? It is because of the compression it has on your waist. In the process, you'll lose your appetite and makes you eat lesser than before. As you eat less, you're keeping yourself away from ingesting more calories and carbs that create more fats on your body! But you need to make sure that you'll eat a portion of nutritious foods to keep a healthy and balanced diet.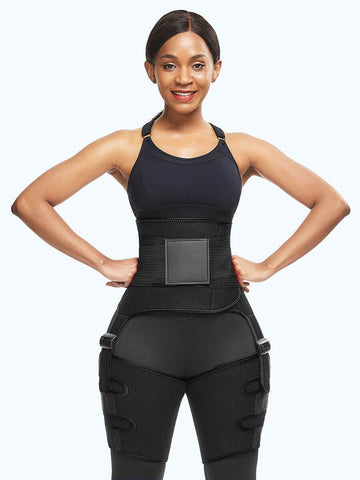 Loverbeauty 2 in 1 Sweaty High Waist Adjustable Thigh Trimmer
Notate Your Daily Progress
Taking notes of your daily progress may sound unrelated to wearing a waist trimmer. But it will have a good and positive psychological effect on you! The more you see your progress each day, the more eager you will be to stay faithful in your exercises and waist trainer. Sometimes we only need motivation or a simple push at the back in our difficulties to move forward, and that is what your notes are all about!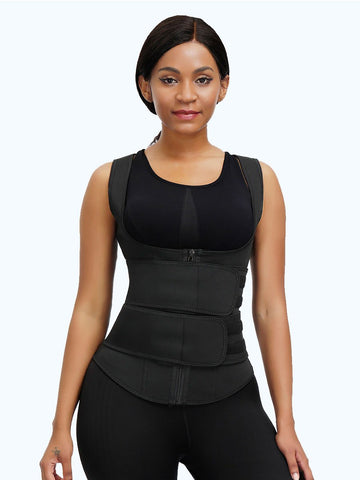 LoverbeautyNeoprene Firm Control Sport Vest with Waist Belts
Keep Yourself Hydrated
We should always keep ourselves hydrated while wearing our waist trainer to restore the body fluids we're losing. Since you'll be losing a considerable amount of water while wearing a waist trainer, you should always maintain a hydrated body to avoid dehydration or dizziness. You should be aware of some health risks that accompanied dehydration and learns how to avoid them as possible!  
loverbeauty Latex Three Belt with Hook Waist Trainer
Wearing a waist trainer is, without a doubt, the most effective way to get an hourglass body shape. But it would be best to remember that there are ways and best practices to maximize their usage and capabilities.