Excellent posture support and correct could be your ticket to a life with less pain. The back support shapewear will correct your posture, offer you back support, and apply pressure in your abdominal area, for proper post-surgery support. It's where compression body shapers for back pain can help.
Posture Correct Shapewear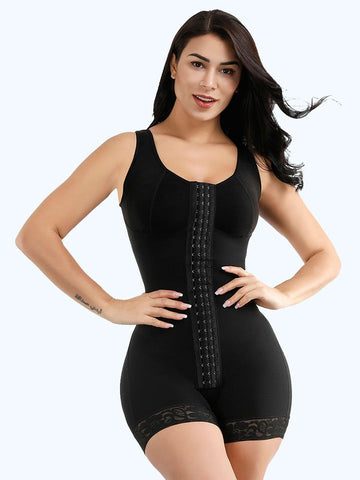 Loverbeauty Magic Boost Lace Hooks U Neck Crotchless Bodysuits
We know that correct posture is the first step to a sexy body! The shapewear helps you effortlessly maintain a healthier posture by keeping your shoulders and back into a proper position, which is not only useful in terms of long term health of the backbone but also does wonders in making you look slimmer.
Posture Support Shapewear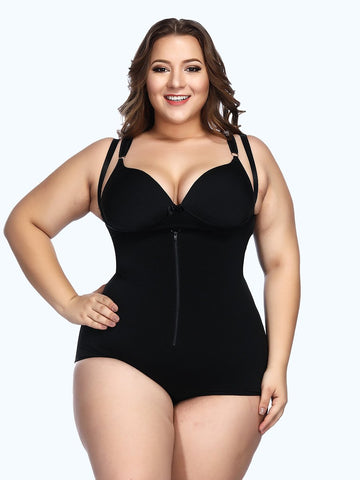 Loverbeauty Adjustable Crotch Hooks Tight Bodyshort Shapewear
The posture support shapewear offers a wide range of solutions to enhance the look and feel of your back. From vest shapers that give you support, more confident posture, to waist shapers that smooth those back bulges.
When it comes to your stature, your back is just as important as your belly! Make it look flawless with our specially designed back-control shapewear. You'll find unique solutions that slim, support, smooth, and straighten your back so that your outfit looks truly stunning from head to toe. If you're like most women, you know it's hard to hide those pesky bulges that appear in your close-fitting attire.
How Shapewear for Back Pain Can Help
Compression shapewear made from unique materials that stretch but resist losing your figure. The result in the even, lasting compression of your muscles, which lends you extra joint support for appropriate alignment and helps your muscles contract better and more efficiently. It also subtly shapes your body, flattening curves from soft tissue, such as love handles.
The Best Body Shaper for a Better Back
When choosing the right body shaper for back pain, consider how they will support the areas you need help.
The all tops solution - If you are looking for support through your hips all the way to your upper back in a single garment, vest shapewear is an intelligent choice. Easy to get into and out of, this works to keep your hips, shoulders, and spine properly aligned all at once.
The lower back support - If you find your lumbar or sacral area aching at the end of the day, the problem could be in your hips or a more slouched sitting posture. A supporting brief, such as the shaping brief, can give you the posture support you need to gently align your hips and encourage the proper curve through your lower spine.